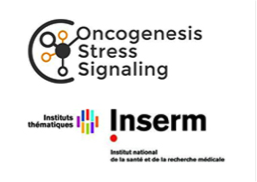 Postdoctoral Fellow (Gilot Lab)
Company
INSERM
Job type
Full time
Application deadline
Jun. 30, 2022
Location
Rennes
France
The newly established Gilot lab hosted by the Cancer Center INSERM U1242 - University of Rennes 1 (Rennes, France) is seeking a postdoctoral fellow. The Ther-ASO project aims to study the bottleneck of a promising therapeutic approach by identifying ASO-protein partners which could significantly increase ASO potency. In this context, we propose to determine and subsequently validate the proteins promoting and inhibiting the ASO uptake and trafficking to their RNA-targets using a novel and validated functional genetic screen (CRISPR activation).
The Research Center aims first at understanding molecular mechanisms underlying carcinogenesis and second, at generating tailored treatments to disturb specific signaling pathways involved in oncogenesis by bringing together chemists, biologists and clinicians within the "Centre de Lutte Contre le Cancer" Eugène Marquis. One strength of the research center relies on its international staff.

As Postdoc in our lab, your position is primarily research-based assignments. You will contribute to the development of the Research Center through research of high international quality. In your daily work, you will work closely with colleagues on your project, where you will receive supervision and guidance. For the CRISPR screening, she/he will work with two other team members (Postdoc & engineer). Regular mentoring and career development programs will ensure transition to independent research careers in academia or industry.
Young Researcher (with less than 4 years research experience after PhD)