CRISPR revolution enabled by these key breakthroughs, and why TALENs could make a comeback. Interview: Jason Potter (ThermoFisher)
By:
Rasmus Kragh Jakobsen - Nov. 13, 2019
(Interview is condensed and edited for clarity)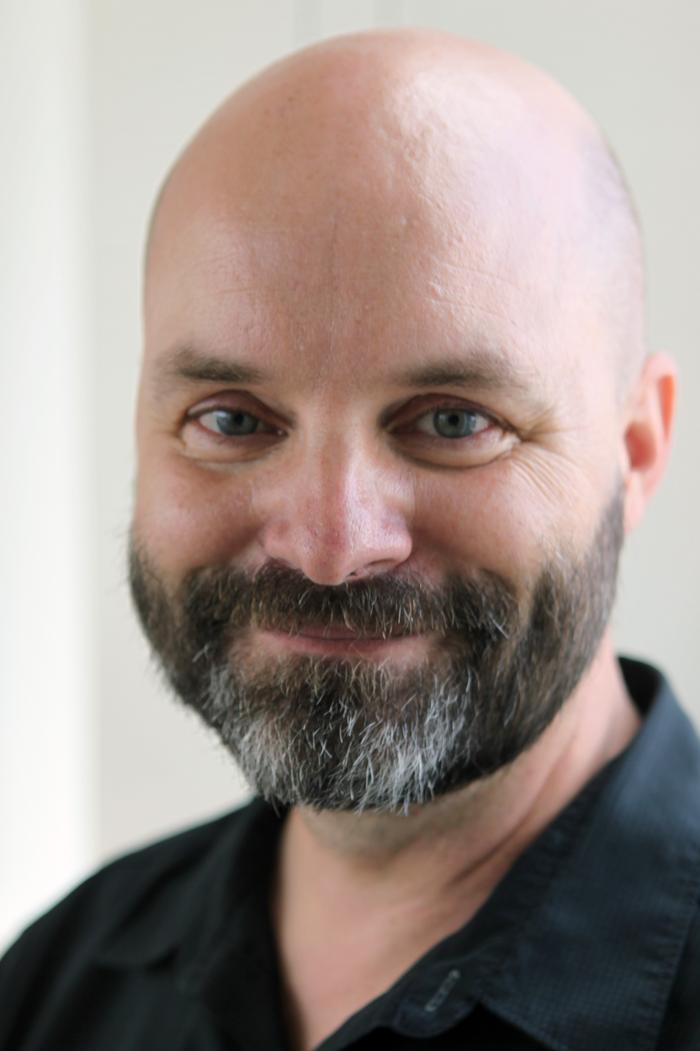 - The CRISPR genome edition revolution is here. Looking back what would You point to as the most important breakthrough?
The seminal paper by Charpentier and Doudna paper from 2012 where they first outlined that this could be done. What was very important about that was the ability to use a simple guide RNA - you just design 20 bases and then you can cut.
- So the key was simplicity?
Yes and low cost. At the time TALENs and zinc fingers had been around and both can do the same thing. But the costs were significantly higher, so only pharmaceuticals or big research institutes could do it.
With CRISPR genome editing suddenly became inexpensive and everybody could afford it - it was 100 bucks for an experiment.
That first paper proved that you could target with a easily and cheaply modified guide RNA, and that set this up.
It was just like when PCR came about - a very simple concept and everyone could afford to at least give it a test.
And at the same time it was a broad dissemination.
Sharing science
- How is that?
The labs that started this off, they didn't hold on to their plasmids or their techniques but gave them out freely. The Zhang and Church labs that did the follow-up experiments showing this would be applicable across biological systems, were shipping off plasmids to all these labs that were interested in using them for whatever model they were working on.
That drove a lot of advancements that accelerated the technology very quickly in the first year.
And another person that was very involved was Virginijus Siksnys out of Lithuania, he was in the same space.
Simplicity from Lithuania
- What was his contribution?
Back then before the Cas9 single enzyme system, the CRISPR systems were five to seven different enzymes coming together. It was complex and you wondered if it was ever going to work.
Then Virginijus Siksnys was the one to show that it's this one protein doing everything. He proved that you can get rid of all the proteins but Cas9 and its guide RNA.
Together with Charpentier and Doudna those three to me are the ones who discovered or enabled that CRISPR system.
PAM is the challenge
- Ok great, jumping forward to now, what are systems main limitations today?
It's much less limited today than it was. When it first came out people were very concerned about off-target editing of the DNA, but now most of the concern can be adressed by good design understanding how we're targeting and making guides that can hit it well.
The main limitation that people are trying to design around today is the PAM [Protospacer Adjacent Motif ,-red.].
- And what is that?
Right, the PAM is a sequence of two Gs - GG - that Cas9 essentially has to have to be able to cut. And so there's been a lot of work to try and either find alternative Cas systems that have different natural PAMs or mutating those to either reduce the PAM requirement to a single base or ideally eliminate it.
But almost all of those don't perform as well as the standard Streptococcus pyogenes Cas9 that's become the work horse.
The challenge is if your target doesn't have that GG sequence or it isn't where you want, then you can be limited in what you can do. And that's one of the reasons that I have gotten more interested in TALEN's again - they can target anywhere and that's a potential advantage.
TALEN could make a comeback
- Okay, so TALEN is not dead?
No it never died, but we haven't focused on it for a while. But I think there's strong potential for it - if instead of being this very expensive methodology that's priced out of almost all labs especially compared to CRISPR, then this is something that could be used generally.
Jason Potter
Jason Potter is senior manager in the Cell Biology R&D group at ThermoFischer/USA. He's been working in gene editing since 2007, first with TALENs and now with CRISPR.
Here he talks about the breakthroughs that led to the CRISPR revolution and how TALENs might make a comeback in the future
- TALEN could have a comeback in the future?
I think it has the potential to be a very robust system. It's just that essentially the world's been working on CRISPR for the last five years and a much smaller group of people have been working with TALENs.
TALENs as a platform has the ability for no sequence requirement allowing you to do editing one base at a time. That gives you very a fine resolution for understanding how gene promoters work, what's important and what's not important in the DNA sequence.
I think there's strong potential for it.
- Ok great thanks for talking to us.
Tags