Targeted Advertising
Advertise on the first global media platform focusing on CRISPR Medicine / Genomic Medicine (Gene Editing, Gene Therapy, Cell Therapy).
With more than 20.000 readers per month from over 170 countries and +17.000 followers (LinkedIn, Twitter), CRISPR Medicine News (CMN) has become the leading media within the global CRISPR Medicine field.
Get exposed to our growing CRISPR Medicine community on CRISPR Medicine News and in our free weekly newsletters (+5.000 subscribers)
Request more information about the different advertising options using the form below.
Please note that we will only consider advertisements relevant to the CRISPR Medicine field, including but not limited to the following areas: reagents, delivery systems, conferences/meetings, technotes, podcasts and webinars.
If you have any questions, please contact our commercial team at: sales@crisprmedicinenews.com.
Meet our Global CRISPR Medicine Community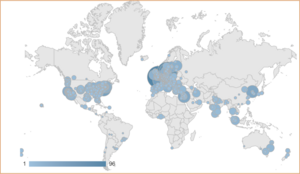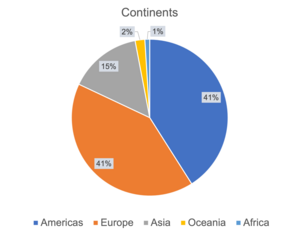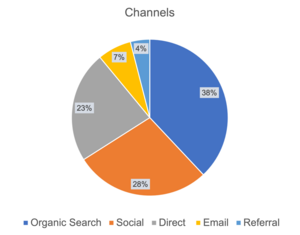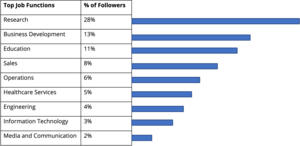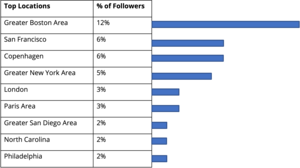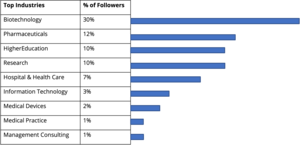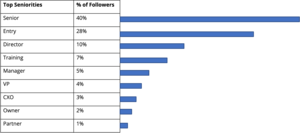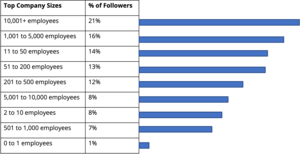 Do you plan to organise a webinar?
Why not use the CMN platform and get exposed to the global gene editing community
Includes:
CMN host/moderator
CMN tech-support
Webinar landing-page, registration form
Invitations and promotion via CMN Newsletter and CMN SoMe channels
Recording
Registrant list
Stats engagement
Video Editing (extra)
Contact us for more details - sales@crisprmedicinenews.com
Banner Ads

6 banner ad slots available to reserve on the CMN Article site per week
Banner ads will also be included in the weekly newsletters
Job Ads

Includes: Logo, job title, link to job description
Included in CMN Jobs section and in the weekly newsletters
Job ad is active as long as job position is open
Shared on Linkedin and Twitter (optional)
Academic job ads free to upload
Easy upload using online form
Sponsored Content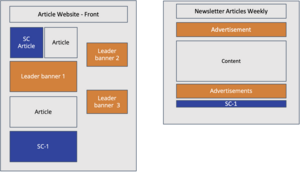 CMN editor will write and/or edit the article
Includes: 6-12 months open access article on CMN website and 1 month in SC-1 slot (see image)
Included in a newsletter (one time per week the first month)
One share on LinkedIn and Twitter
Example Sponsored Content article
Sponsored Webinars
Two sponsorship packages available per CMN Webinar
Includes advertiser's logo on webinar landing page, in email invites, and in CMN newsletters. This package also includes one share on LinkedIn and the full webinar registrant list
This is an exclusive sponsorship package that also includes 1 speaker slot and advertiser landing page on CMN website
Company Landing Page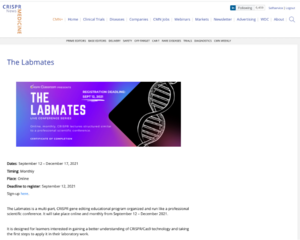 Create a company landing page on CMN website and take advantage of the powerful SEO (> 40% traffic is organic)
Will be including in the "Featured Company" section for 12 months
Optimal for link-building and SEO optimsation
Includes: 1,500 characters, 3 download options, 1 video
Example of company landing page
Company-of-the-Week
Reserve the CMN platform for one week and get full exposure to the global CRISPR community
Includes:

Landing page (text, video)
Interview article (CMN Editor will do the interview)
Advertisement
1 hour webinar (organised/managed by CMN - advertising company will invite speakers and choose webinar topic)
SoMe - LinkedIn and Twitter
Press Release Service (NEW)
Share your Press Release to the global CMN Community
Includes:

CMN editor write a brief news piece and publish it on the CMN platform just after the PR is out
SoMe - LinkedIn and Twitter
Examples here
Events
Published on CMN similar to an article and also included in the Event section
Active landing-page from publication of the event to one month after the event (benefit of the strong SEO on CMN).
Shared on LinkedIn
Shared in CMN Newsletter
Request more Information about CMN Advertising Options