About CRISPR Medicine News
Medicine is changing. Get ready for it.
At CRISPR Medicine News (CMN) we focus on topics related to genetic medicine, gene therapy and genome editing using CRISPR for the treatment of human diseases. We strive to bring the best and most interesting interviews and news on everything related to this exciting and rapidly emerging field.
We write about CRISPR – the reagents, delivery methods, safety, quality control, clinical trials, standards and best practices, through in-depth interviews with researchers and specialists in academia, pharma companies and regulatory units working with CRISPR within the human disease field.
We also cover the other genome-editing tools such as the Zinc Finger Nucleases, TALENs and MegaNucleases and any new variants that may emerge in the future. We will gather information in explainers and overview articles and continuously update our comprehensive overview of the gene-editing clinical trials for the treatment of human diseases.
Our Mission is short and simple: We want to foster innovation and collaboration in the field of gene therapy and genome editing by bringing better access to information and ideas.
We're created by COBO Technologies
CRISPR Medicine News is part of CRISPR Medicine Media Aps – founded in 2019 by Jens-Ole Bock, Co-founder COBO Technologies.
CRISPR Medicine News is editorially independent and managed by Karen O'Hanlon Cohrt.
All content is based on well-researched and well-documented information.
Contact us
Email: Theeditor@crisprmedicinenews.com
Intellectual property rights
Unless otherwise indicated, the content on the CRISPR Medicine News site is copyright of the CRISPR Medicine News.
Karen O'Hanlon Cohrt, PhD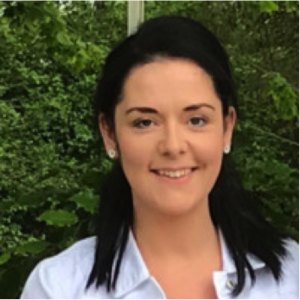 Editor in Chief
Karen joined CRISPR Medicine News in March 2020. She hails from Ireland where she obtained an Honours Bachelor Degree in Biological Sciences and a PhD in Biotechnology (graduated 2011). Karen has a strong and broad research background, developed through a decade of work in various academic and startup labs in Ireland and Denmark. During her research career, she worked with yeast, filamentous fungi, bacteria, plants, moth larvae and mammalian cells, and has tried everything from Sanger sequencing to genetically modifying disease-causing fungi.
Karen is passionate about learning, asking questions and sharing knowledge with others - attributes that motivate her to write about many aspects of science for everyone from scientists to the next-door neighbor. She enjoys being a part of CRISPR Medicine News and hopes that with her broad research background and inquisitive nature she can bring some exciting stories and stimulate interesting discussions about CRISPR with featured scientists as well as readers.
Rasmus Kragh Jakobsen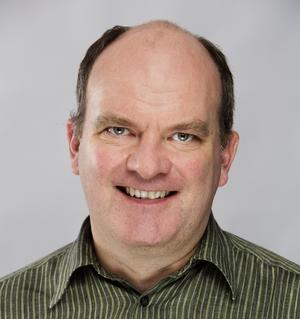 Science Editor, Co-founder
Rasmus studied biochemistry at the University of Copenhagen.
Though he has a deep affection for Drosophila and developmental biology he found an even deeper satisfaction swapping the Gilson pipette for a keyboard.
His editorial career began in 2001 as the science editor at the Danish daily Information and he has been writing and editing about science, technology, and society ever since.
Gorm Palmgren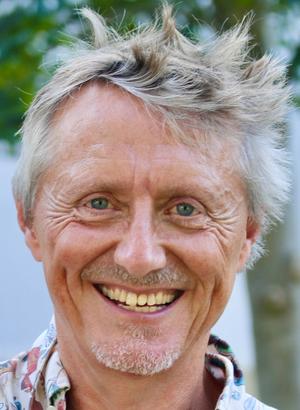 Science Writer and Editor
Gorm has a Ph.D. in Cell Biology and has worked as a freelance science journalist since 2001. With more than 500 feature articles in magazines, books and on the web, he covers most natural and technical sciences including medicine, neurology, biotechnology, synthetic biology, computer science and technology. Moreover, he is experienced with website management, newsletter production and in-house design of scientific brochures. Gorm is member of the board in Danish Science Journalists Association.
Lasse V Jørgensen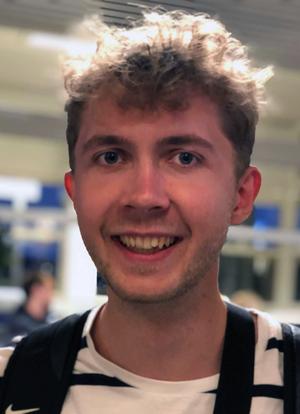 Scientific Assistant
Lasse joined CRISPR Medicine News in August 2020. He has a Bachelor's degree in Biochemistry and Molecular Biology and is currently pursuing a Master's degree in Computational Biomedicine at University of Southern Denmark. Lasse is passionate about the therapeutic applications of genome editing and has hands-on experience with applying genome editing tools for the development of CAR T cells.
Mikkel Kristensen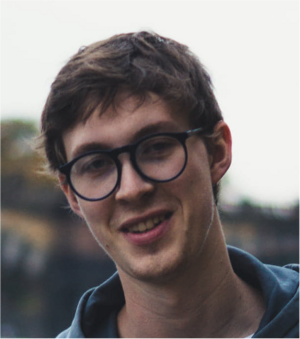 Scientific Assistant
Mikkel joined CRISPR Medicine News in March 2021. With a bachelor's degree in Biomedicine at the University of Southern Denmark and an upcoming master's degree in Business Administration and Bioentrepreneurship from Copenhagen Business School, Mikkel is always eager to learn more about the developments in gene therapies, as well as the businesses behind them. This has led to an immense interest in investing based on both the tendencies in the broader markets as well as in-depth analyses of biotech companies.
Advisors
Christina Blaagaard Collignon
Originally trained as a journalist and with a background in news reporting, Christina Blaagaard has spent over 20 years in the media through the disruption of an industry which was one of the first to be hit by the full force of digital transformation of both product and business model. She has worked in some of the biggest Danish and Scandinavian media organisations, now serving as CEO for Technologiens Mediehus. She also serves on the board of trade organisations, Danske Medier and Technology Denmark.