CRISPR Delivery Systems| Wed. May 26, 2021 | 3:00 pm–5:00 pm CEST / 9:00 am–11:00 am EDT | Free CMN Live Webinar
On-demand Webinar is available - Follow this link
CRISPR Delivery Systems
Trafficking CRISPR components into cells remains a major challenge in the genome editing field. There are currently three key categories of CRISPR delivery methods – viral, chemical, and physical – each of which comprises several different vehicles. Viral delivery vehicles include adeno-associated viruses (AAVs), full-size adenoviruses (AdVs), and lentiviruses (LVs). Chemical delivery vehicles, otherwise known as nano delivery vehicles, include liposomes and lipid nanoparticles, lipoplexes and polyplexes, inorganic nanoparticles, and cell-penetrating peptides. Physical delivery vehicles include electroporation, microinjection, microfluidics, and hydrodynamic delivery.
The vehicle chosen for delivery must be compatible with several other key factors to achieve efficient and safe CRISPR editing, especially for therapeutic applications. These factors include the CRISPR cargo used, whether it be a DNA plasmid, mRNA, or a ribonucleoprotein complex, the nature of the experiment i.e. in vivo, ex vivo, or in vitro, and the target cell or organism. There has been significant recent progress in CRISPR delivery research, with improvements in older delivery vehicles and the emergence of novel delivery technologies.
In this webinar, you will learn about:
The challenges associated with trafficking CRISPR components into cells for therapeutic applications
How novel delivery systems presented by our speakers address these challenges
Possibilities for tissue- and organ-specific delivery of CRISPR components
How various delivery systems are likely to contribute to future CRISPR therapies
Webinar Programme:
15.00 Welcome and introduction by CRISPR Medicine News
15.05 Eric van der Helm, VP of Synthetic Biology & Bioinformatics, SNIPR BIOME, DK (CMN interview)
15.25 Yuan Ping, PhD, Principal Investigator, Zhejiang University, China (CMN interview)
15.45 Q and A session 1
16.00 Yizhou Dong, Associate Professor, Ohio State University, US (CMN interview)
16.20 Anna Gutkin, PhD, Dan Peer's Lab in Tel Aviv, Israel (CMN interview)
16.40 Q and A session 2
16.55 Close by CRISPR Medicine News
Speakers
Yizhou Dong, Associate Professor, Ohio State University, US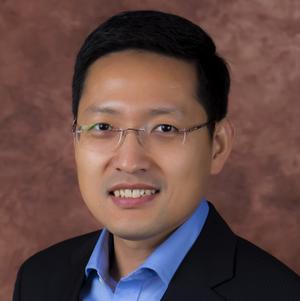 Nanomaterials and RNA engineering for mRNA therapeutics and genome editing
Yizhou Dong is an Associate Professor in the Division of Pharmaceutics and Pharmacology, College of Pharmacy at The Ohio State University. He received his B.S. in pharmaceutical sciences from Peking University, Health Science Center and M.S. in organic chemistry from Shanghai Institute of Organic Chemistry. In 2009, he received his Ph.D. degree in pharmaceutical sciences from the University of North Carolina at Chapel Hill (UNC-CH) under the supervision of Professor K.-H. Lee. From 2010 to 2014, he was a postdoctoral fellow in the laboratory of Professors Robert Langer and Daniel Anderson at Harvard Medical School and Massachusetts Institute of Technology. His research focuses on the design and development of biotechnology platforms for the treatment of genetic disorders, infectious diseases, and cancers.
Dr. Dong has authored over seventy papers and patents. Several of his inventions have been licensed and are currently under development as drug candidates for clinical trials. He serves as a scientific advisory board member for Oncorus Inc. Dr. Dong is the recipient of Young Innovator in Cellular and Molecular Bioengineering from the Biomedical Engineering Society, Maximizing Investigators' Research Award from the National Institute of General Medical Sciences (NIGMS), Ohio State Early Career Innovator of the Year, and The American Association of Pharmaceutical Scientists (AAPS) Emerging Leader Award.
Anna Gutkin, PhD, Dan Peer's Lab in Tel Aviv, Israel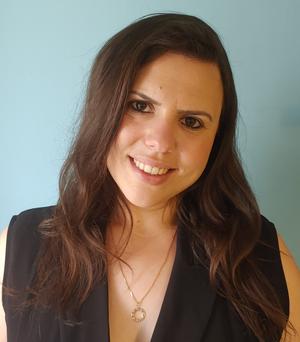 Targeted CRISPR/Cas9 nanomedicine for therapeutic genome editing in cancer
Anna Gutkin is a PhD student in Dan Peer's Precision nanomedicine laboratory at Tel- Aviv University. She received her B.Sc. (cum laude) in the combined program for Medical and life science at Tel- Aviv University and M.Sc. in Molecular Genetics and Biochemistry (summa com laude) at Tel- Aviv University. Her Ph.D. research project focuses on harnessing genome editing nanomedicine for cancer therapy.
Her research in collaboration with Dr. Daniel Rosenblum was recently published in Science Advances and arouse great interest. In the past year, she received 7 excellence prizes for her work including the prestigious Marian-Gertner Institute for Medical Nanosystems Excellence Research award, The Smolarz Research Excellence award and the Glazer Excellence Award for outstanding graduate students.
Eric van der Helm, VP | Head of Synthetic Biology & Bioinformatics, SNIPR Biome, Denmark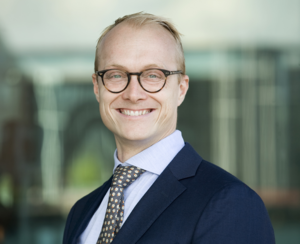 SNIPR BIOME - a CRISPR and Microbiome company. Therapeutic applications of CRISPR gene editing and first development candidate in Cancer Patients
SNIPR Biome is pioneering a novel use of CRISPR-Cas technology to address human diseases. The company uses CRISPR to selectively and precisely decimate target bacteria, while leaving the rest of the microbial community intact and unharmed.
Eric van der Helm is currently heading the synthetic biology and bioinformatics efforts at SNIPR BIOME. He previously worked at the University of Washington (UW) in the USA on the computational design of protein-protein interactions involved in cancer immunotherapy in the group of David Baker. Previously, Eric was part of the Sommer lab at the Novo Nordisk Foundation Center for Biosustainability at the Technical University of Denmark (DTU) where he focused on the development of a novel platform for drug discovery using genetically engineered bacteria and CRISPR systems. Since the inception of SNIPR BIOME his work revolves around managing the synthetic biology, data analytics and automation efforts geared towards human microbiome modulation using CRISPR technologies.
Yuan Ping, PhD, Principal Investigator, Zhejiang University, China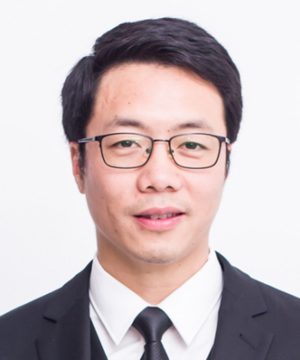 Controlled Delivery of Biomacromolecules for Therapeutic Genome Editing
Yuan Ping obtained his Ph.D. degree from National University of Singapore. He pursued his postdoctoral training at Singapore Institute of Materials Research and Engineering, The University of Melbourne, and Nanyang Technological University.
He became a principle investigator at College of Pharmaceutical Sciences, Zhejiang University, where he established his own research group in 2017, and was promoted to tenured associated professor in 2020. His primary research interests focus on biomaterials for the delivery of biomacromolecules for therapeutic genome editing.