Certainty After CRISPR | Tuesday April 20, 2021 | 3:00 pm–4:30 pm CEST / 9:00 am–10:30 am EDT
On-demand webinar is available - Follow this link
Certainty After CRISPR
Recent developments in gene-editing technologies have enabled researchers to delete, insert and change regions in genomes down to the single base level. These developments show great potential in gene editing-based next generation gene therapies. However, the primary outcome after nuclease-based gene editing is insertions and deletions (InDels) at the targeted locus in the genome. Importantly, recent observations have shown that in addition to the formation of InDels at the desired site, unexpected outcomes also occur after gene editing. Join Keyi Geng and Eric Paul Bennett in this two-part webinar discussing the nature of these unexpected gene editing outcomes and ways to detect and characterise both the expected and unexpected editing outcomes.
What you will learn from this webinar
Discover potential unintended modifications during and after CRISPR/Cas9-induced edits
See how targeted long-read sequencing can reveal otherwise undetected genome alterations
Gain insights about different methods to validate the accuracy and precision of small and large genome edits
Get an overview of the advantages and disadvantages of the different validation methods
Speakers
Keyi Geng, PhD Student at the Karolinska Institute, Sweden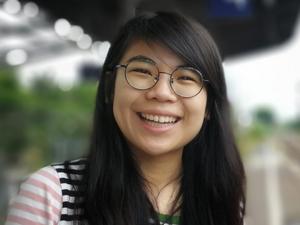 Where did the target region go? Unravelling odd CRISPR/Cas9-induced genomic alterations in human cells
Keyi received her Master's Degree from Shanghai Jiao Tong University (China) working on cerebral ischemia and cellular senescence. She is now a PhD student in Claudia Kutter's lab at the Karolinska Institute (Stockholm, Sweden), focusing on deciphering tRNA gene functionality using CRISPR-Cas9 and various sequencing technologies.
Two cancer model cell lines were modified with CRISPR-Cas9 to excise a promoter region, but show evidence that the target sequence is still present
Target-specific PCR and Sanger sequencing, however, appeared to confirm the absence of the region of interest
In-depth analysis revealed surprising events – including rearrangements and reinsertions – happening after CRISPR editing
Eric Paul Bennett, M.Sc., Dr. Med., COBO Technologies, Denmark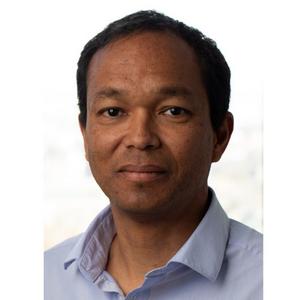 Fast and sensitive detection of InDels induced by precise gene targeting
More than 3 decades ago Eric's research efforts in the field of Glycobiology were initiated and dedicated to shed light on the biosynthetic events controlling human mucin-type O-glycosylation. These efforts have uncovered the human GalNAc-T gene family as the largest glycosyltransferase enzyme family covering a single glycosidic linkage. By use of the recently emerged nuclease-editing technologies, such as ZFN, TALEN and CRISPR-Cas9, for the last 11 years, Dr. Bennett has focused on ways of establishing precision engineered isogenic cells lacking individual "glycogenes".
These efforts have among others led to the establishment and publication of methods and workflows that address previously unmet needs in the field, which improve both the targeting and indel detection efficacy of precise genome editing applications. The technologies developed have a profound impact on the execution of precise genome editing in basic research and translational biosciences.
Brief survey of the pros and cons of the available gene editing InDel detection methodologies
Are InDels the only outcomes to be expected after gene editing?
Choice of "fit for purpose" InDel detection methodology