Enhancing T Cell Function for Cancer Immunotherapy With CRISPR | Wednesday March 22, 2023 | 3:00 pm–4:00 pm CEST / 10:00 am–11:00 am EDT
On-demand webinar is available - Follow this link
Enhancing T Cell Function for Cancer immunotherapy With CRISPR
T cell exhaustion is the bane of any cellular immunotherapy – terminally exhausted T cells fail to persist and proliferate in vivo and are unable to clear tumours. Despite being well characterised, a solution to the problem of T cell dysfunction has remained elusive.
Evidence published in Cancer Cell in 2022 identified chromatin remodelling factor Arid1A as a key regulator of T cell dysfunction. The result of a collaboration between Stanford University, University of California San Francisco, the Innovative Genomics Institute, and the Memorial Sloan Kettering Cancer Center, the study demonstrates that CRISPR-based knockout of Arid1A reverses the exhausted state of T cells in vitro and in vivo.
What will you learn from this webinar:
Genome-wide CRISPR screens dissect persistence, proliferation, and cytokine secretion in primary T cells
Subunits of the canonical BAF complex and the Mediator complex are new targets for CRISPR-engineered T cell therapies
Modulating the T cell epigenome can improve T cell responses in cancer immunotherapy
Webinar Programme:
15.00 Welcome and introduction by CRISPR Medicine News
15.05 Dr. Julia Belk Ph.D. Postdoctoral Scholar | Enhancing T Cell Function for Cancer immunotherapy With CRISPR
15.45 Q & A with Dr. Julia Belk
16.00 Close by CRISPR Medicine News
Speaker | Title:
Dr. Julia Belk Ph.D. Postdoctoral Scholar, Stanford University, USA | Enhancing T Cell Function for Cancer immunotherapy With CRISPR
Speakers
Dr. Julia Belk Ph.D. Stanford University, USA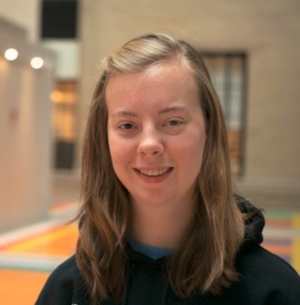 Dr. Julia Belk is a postdoctoral scholar at Stanford University, where her research uses genomic technologies to understand the molecular wiring of the immune system and inform immunotherapeutic strategies to treat human disease. She completed her Ph.D. in 2022, also at Stanford University. Her doctoral work focused on developing more effective immunotherapies for cancer by using high-throughput CRISPR perturbations to interrogate the biology of T cell exhaustion. Her work has been supported by a National Science Foundation Graduate Research Fellowship and a Stanford Graduate Fellowship.
Read our CMN interview with Dr. Belk's Ph.D. supervisor Ansuman Satpathy M.D., Ph.D (Stanford University School of Medicine) here.
Sign up to the webinar
Enhancing T Cell Function for Cancer Immunotherapy With CRISPR | Wednesday March 22, 2023 | 3:00 pm – 4:00 pm CEST / 10:00 am – 11:00 am EDT