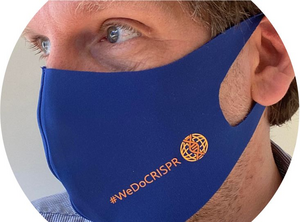 WDC Mask
ORDER
WDC Mask. One-size antimicrobial mask. Tested and approved by UNE 0065. Washable at min. 60C up to 69 times. Soft Shell, 92% polyester/ 8% elastane.
Terms and Conditions
Read more about the Terms and Conditions here.
Payment Methods

CRISPR Medicine News accept payment by the following credit cards: VISA and Mastercard.
Contact
CRISPR Medicine News
Email: sales@crisprmedicinenews.com