CRISPR - an exciting gene therapy journey is on the way and it is fine. Interview: Kevin Holden (Synthego)
- Oct. 24, 2019
By Rasmus Kragh Jakobsen
(Interview is condensed and edited for clarity)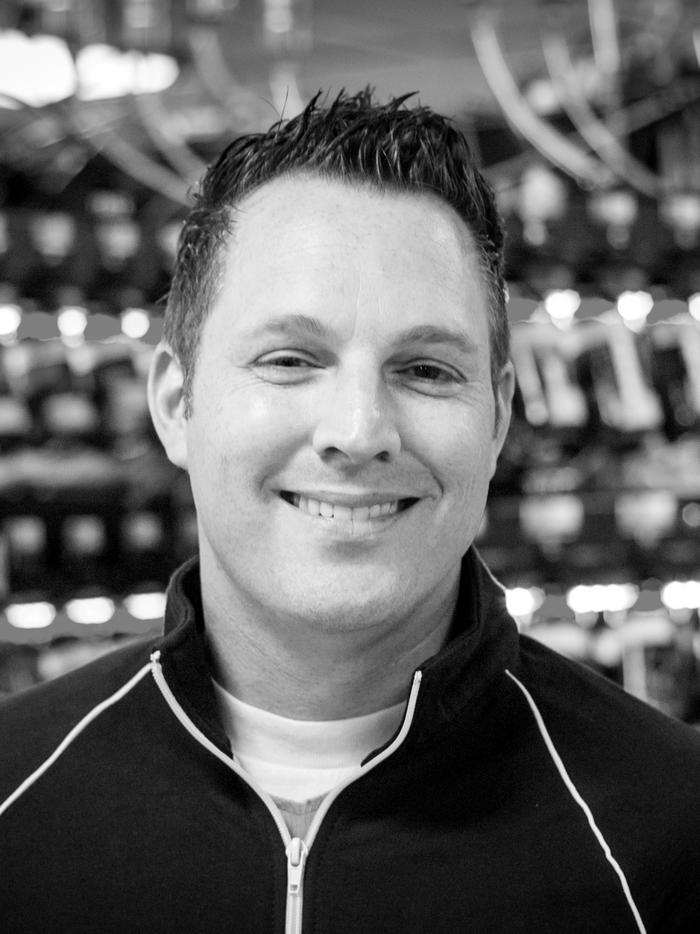 - What are You working on at Synthego?
We work on building these platforms for doing genome engineering and in high throughput at scale. And one of the things we've really focused on is generating large data sets that can help inform us and help us make good decisions about how we approach different genome editing projects.
Sometimes it can be trivial to do genome editing, but it can also be very challenging. And if you take the time to generate large sets of data it can inform you on the most efficient ways to optimize CRISPR in any given cell line or basically to do any kind of gene edit You want.
Science needs engineering
- One of the issues being discussed around CRISPR research is standards and best practices with labs each doing it their way with their own little tricks?

Yes, that's exactly right. Something that's really lacking in the scientific community is the implementation of standards like that you see in the engineering world.
Part of this all leads to the fact that quite often people publish methods that other groups can't reproduce and actually hinders science and it prevents progress. If we can all agree on a set of standards for how we do something like genome editing for example and have best practices, I think it's going to help move the field forward much faster.
We are involved in this genome editing consortium to identify standards for the research community [The National Institute of Standards and Technology Genome Editing Consortium, -red.] and it's definitely a goal of Synthego leading all the way back to our founders who have an engineering background.
Kevin Holden
Kevin Holden the head of science at Synthego corporation based in Silicon Valley, California. He works with engineers and biologists to integrate CRISPR workflows into next-generation automation-based solutions to enable all researchers to access gene editing tools.
In this interview he talks about automation and large data-sets as a way to best practices, and that we are at the beginning of an exciting CRISPR medicine journey, though he thinks the biggest impact will be elsewhere.
Also check out The Bench - Synthego's blog on all things CRISPR.
An exciting gene therapy journey ahead
- So we are starting to see the first clinical trials, what are your predictions in CRISPR medicine?
Yes, we're starting to see the first human trials from CRISPR Therapeutics and Vertex Pharmaceuticals and I think it's going to be similar to how we've seen treatments in the past like the development of antibiotics. First you had a penicillin and then other different classes of antibiotics came on and you're going to see the same thing with the CRISPR based gene therapies.
First we have something - almost a blunt instrument if you will - such as going into a patient cell forming an indel and curing a genetic disease. It may not be as specific as we want, but I think it's okay to do those types of things - we have to move forward.
CRISPR is ready for somatic gene editing
- What about safety concerns?
A lot of people have concerns about how specific is this treatment, is there any side effects and so on. But with any drug or any treatment you always have side effects and honestly we won't know the side effects of these CRISPR based treatments in humans for 10-15 years after we follow them, so it's going to take a lot of time.
"

honestly we won't know the side effects of these CRISPR based treatments in humans for 10-15 years after we follow them

"
I think it's okay to move forward and utilize these technologies now - it's definitely ready for somatic cell editing. And there's so many advances in this field just from the R&D perspective and from a clinical perspective the same thing will happen. There will be better delivery methods, there will be more specific enzymes and there'll be ways to tune CRISPR activity as well.
So the bigger picture is that we're starting in this journey and I think there's going to be a lot of really interesting ways that people will utilize this technology to cure genetic disease.
Gene therapies are exciting but agriculture...
- What CRISPR applications do You think will have the greatest impact?
I think the bigger impact will be in the realm of agriculture rather than therapy. Because a lot of these gene therapies they're great to talk about and it's exciting to have the ability to cure a genetic disease. But there's definitely other ways that you can prevent genetic disease and the real issue is going to be cost. These treatments that people are developing for gene and cell therapies are going to be extremely expensive and only limited to a small segment of the population in the world.
Whereas if you can use this technology to develop crops that are resistant to drought or disease that's going to have a much bigger impact on everybody whether people realize that or not.
The public attitude is changing
- The GMO debate has been huge and it seems clear that the public perception is out of sync with what the scientists think about using CRISPR genome editing?
Yes, that is definitely true and I think a lot of it is down to communication and some also down to generational changes. You know we're starting to see that plant-based meat alternatives is really picking up right now and ten years ago people were just absolutely disgusted by the idea of eating something that wasn't really meat.
Attitudes change and with the GMO debate I think we have to be really careful, but as long as you're not inserting foreign genes into the plant, if you're just making a single point mutation it's pretty innocuous.
You know virtually all of the crops that we eat today and fruits and vegetables have been genetically engineered - just kind of by hand the old-fashioned way and so doing that in the lab is just speeding it up a little bit. I don't think that is so sinister.
And you know it may sound great to not have GMO foods, but it's probably not practical to feed the entire population without doing that.
- Great thank You very much
Tags