CRISPR Takes on Diagnostics in the Wake of the Pandemic
By:
Rebecca Roberts - Feb. 14, 2022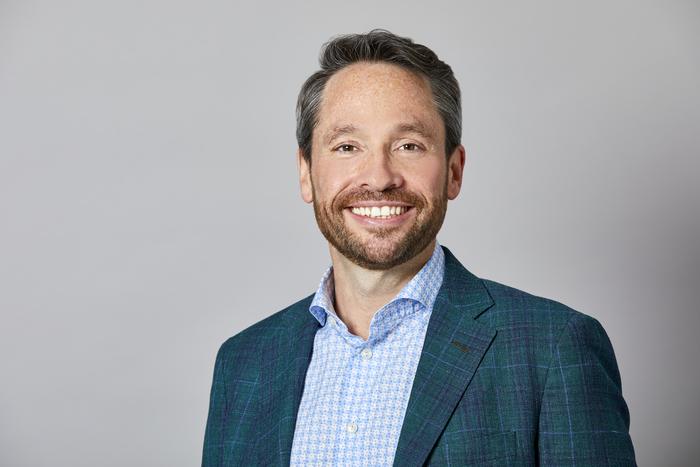 (Interview is condensed and edited for clarity)
COVID-19 impact on CRISPR diagnostics
How has the COVID-19 pandemic driven the development of CRISPR diagnostics?
I think it's done a couple of things. Firstly, it has been a catalyst to change the mindset of where testing can happen, by allowing agencies like the FDA to understand that home testing, specifically, and remote testing around the world on-demand actually benefits population health. There's more benefit than risk to enabling the population to understand what they have and when they have it to make the right decisions.
The implementation of testing around the globe has also been a great breakthrough – to almost remove the paternalistic nature of healthcare and allow people to take control of their health and make the right decisions.
And do you think that without this pandemic, developments in the field wouldn't have progressed as rapidly?
Absolutely. I think across the field you wouldn't have seen the same investment in diagnostics, and the number of people who were really focusing on delivering new tests as fast as they could in many different forms. There's the traditional form of PCR testing in a central lab, but we've seen a lot of players step up to decentralised testing, which is important.
This is a global pandemic, and it's not just about solving problems for high-income countries like the US, but also for low- and middle-income countries who may not even have the infrastructure or trained personnel to do high-complexity testing.
How have Sherlock's tests changed during the course of the pandemic?
For CRISPR itself as a diagnostic, [Sherlock has] driven what I would say was a very non-competitive technology at the time to a game-changing technology. I've worked on PCR for 30 years, so I've seen how long it took for PCR to do certain things, like SNP detection or real-time detection.
Our first FDA-authorised CRISPR COVID-19 kit needed to be run by advanced lab technicians and took over two hours. [Before] we had sample extraction, amplification, then CRISPR-based detection and readout, with many transfer steps that increase contamination risk. Now we can do all of those steps in real time, in a single pot with novel Cas enzymes that we have discovered with different collateral activities. This allows for multiplexing in real time in the same pot. We have seen results in as few as 9 minutes for a high-positive sample, and about 20 minutes for a normal clinical sample.
Simplicity and accuracy
How does the SHERLOCK platform differ or stand out from other CRISPR-based diagnostics?
I would say that using Cas12 and Cas13 for detection with amplification allow us to have highly sensitive PCR-level accuracy, with a state of simplicity that's better than PCR.
Others have used different approaches involving Cas nucleases, such as Cas9. And some are trying to use Cas12 and Cas13 without amplification to directly detect DNA, and right now [that method] doesn't have enough sensitivity for clinical use.
We have exclusive licenses and the first filing dates from the Broad institute and Tolo Biosciences to use Cas12 and Cas13 in combination with amplification for diagnostic purposes using their collateral activity.
Would you say that CRISPR diagnostics that don't involve amplification are not accurate enough to detect COVID?
Yes, but we've been monitoring [that progress] because if they are become accurate enough, we'll bring them in to Sherlock. We have some partnerships with [other companies] where they're using direct detection and other ways of amplifying afterwards. But right now, there's just a level of sensitivity that's needed that cannot be achieved without the amplification.


No one-size-fits-all approach
We continuously see new CRISPR diagnostics tools emerging. Is there any one tool that can do it all?
I don't think there will be a single technology that does everything. I think it's good that so many companies are working in this area to make improvements, because that's what causes innovation. For instance, we recently succeeded in developing a proprietary ambient temperature amplification method that works with CRISPR, so now we can do it completely power-free, without any heat, in real time.
Can CRISPR do everything? Right now, real-time, single pot, multiplexing is a challenge for CRISPR, but we're working on that.
How will the rollout of the diagnostics go within the general population? Do you expect an increase in inaccurate results when the tests are not handled by experienced personnel, or are they 'fool-proof'?
Our first kit that was authorised took two and a half hours to run, with multiple user steps. When we put that out to the rest of the world, we realised it's not what people needed.
So now with Dartmouth [Dartmouth College, New Hampshire, US], we've just published a paper with version two, which is a one-hour test on high throughput instrumentation that Dartmouth currently uses. We're rolling that out to some countries now.
But for COVID, that ship has kind of passed. Everyone's got their testing technology and their labs up and running. I don't think you'll see us doing a lot of COVID-specific business, but we're broadening our menu to include other conditions and launching our decentralised testing as our future.
Widespread rollout: simplicity, high speed and low cost
What do you think is missing from the current CRISPR diagnostics technology to see a full widespread roll-out, not just for COVID, but other infections?
I think it's just having them on the right devices. They have to be delivered in a way people can use, without user steps and transfers. You need to be able to take a sample, put it into one device, and pop out an answer. Widespread use of anything else is going to be super challenging.
What about the costs associated with the widespread use of Sherlock's COVID-19 diagnostic tests?
You need low cost of goods – our paper-based diagnostics can get to a cost of goods of about $1 around the globe.
If these tests had been broadly implemented at the early stages of the pandemic, how do you think it would have affected the spread of COVID-19? Could these diagnostics help prevent the spread of future epidemics?
I think if accurate, at-home, low-cost, rapid tests had been available globally, we could have really controlled the spread of the pandemic. We would have had far more control over who has COVID, when they have it, who they do and do not spread it to, and how they get treatment.
For the current COVID pandemic, CRISPR will not play a huge role in diagnostics or therapeutics. But for future pandemics, and for annual viruses like flu or RSV, [Sherlock will] have that test for whenever and wherever you need it, across the globe.
If we can develop a multi-test for when you have a cough, you can check for the presence of COVID, flu, or other pathogens. This way, you could find out what you have and get the right treatment at the right time.
Could Sherlock's test be adapted to identify newer variants of SARS-CoV-2, such as Delta and Omicron?
We've developed a CRISPR assay to detect polymorphisms, so we have a test that can detect and differentiate the Delta and Omicron variants. We're not launching it [yet] but it will give you a different fluorescent readout depending on which variant you have.
"

PCR will always have a place in traditional diagnostic settings of central labs. CRISPR fills a different need by bringing together the accuracy of PCR testing with the convenience and simplicity of rapid antigen tests for home use. Consumers are empowered with critical health information at the point of need. COVID has taught us that removing barriers to testing is critical to global public health.

"

Bryan DeChairo, CEO of Sherlock Biosciences
CRISPR diagnostics in the post-pandemic era
Post-pandemic, what is your plan for the future of these diagnostics? Will you be working closely with infectious disease experts to develop rapid testing for new viruses as they emerge?
We're already doing that, yes. We are in discussion with the Sentinel project for the surveillance of pathogens in Africa, and we're also in conversation with the WHO. We're committed to global health, and we want to continue with surveillance and diagnostics.
What about adapting these tests for other pathogens, like fungi and bacteria?
We're going after sexually-transmitted infections (STIs) and other unmet medical needs across the globe, not just COVID. We've done market research with thousands of consumers, and we now have a list of 13 indications that consumers want, and we are building suitable products for launch here in the US.
For example, STIs are on the increase, but if you had over the counter, at-home tests, you could actually decrease those numbers.
The challenge with [this type of] decentralised testing is not the assay, it's sample preparation. Cracking open certain bacterial and fungal cell walls is a lot more challenging without heat than an enveloped virus, like COVID, flu, or RSV, for example. And so, we have a huge sample preparation department working towards a breakthrough in power-free sample prep. Fungal diseases is one of the areas we're interested in.
In the future, do you expect PCR-based tests to be rendered obsolete by CRISPR diagnostics, or will they still have value?
PCR will always have a place in traditional diagnostic settings in central labs. CRISPR fills a different need by bringing together the accuracy of PCR testing with the convenience and simplicity of rapid antigen tests for home use. Consumers are empowered with critical health information at the point of need. COVID has taught us that removing barriers to testing is critical to global public health.
Rebecca Roberts is a molecular biologist and science writer/communicator based in Queensland, Australia.
To get more of the CRISPR Medicine News delivered to your inbox, sign up to the free weekly CMN Newsletter here.
Tags
ArticleInterviewNewsDiagnosticsCOVID19CRISPR-CasCas13Sherlock Biosciences, Inc.