CRISPR On/Off: Modelling and Predicting On-/Off-Targets for CRISPR/Cas9 gRNAs
- Nov. 5, 2021
Read more about the webinar - CRISPR On/Off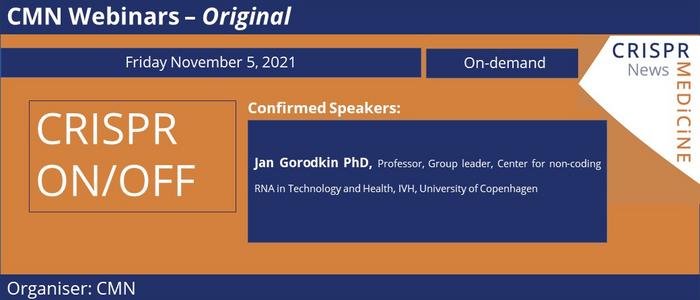 What you will learn from this webinar
Energy modelling of CRISPR-Cas9 with application for gRNA off-target prediction (CRISPRoff)
Deep learning for on-target prediction (CRISPRon)
CRISPRroots for post editing analysis
Introduction to the CRISPRon/off-target webservers from usage to interpretation of results
Accurate prediction of gRNA on-target efficiency with minimum off-targets is critical for the CRISPR workflow. In this presentation, the speaker will present two tools, CRIPSRon and CRISPRoff, which can be used for finding gRNAs with highest efficiency and to carry out an off-target assessment. The presentation will be in two parts:
Focusing on CRISPR/Cas9 design and introducing the basic methodological concepts from deep learning to energy modelling of CRISPR/Cas9 as well as the introduction of a completely new tool CRISPRroots for on/off-target quality analysis post the CRISPR editing.
The online available versions of the CRISPRon/off tools will be introduced.
Tags