In Vivo CRISPR Treatment Cuts Blood Cholesterol by Half
By:
Gorm Palmgren - Mar. 15, 2021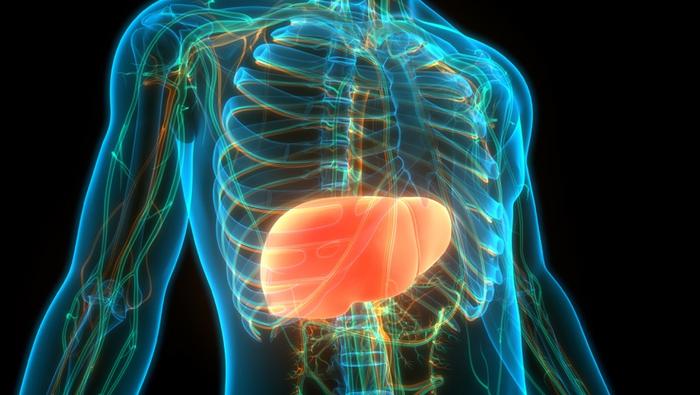 Researchers at Tufts University and Broad Institute of MIT and Harvard, both situated in Massachusetts, USA, have shown proof-of-principle that a CRISPR-based therapy effectively reduces LDL cholesterol in the blood. The experiment was performed in mice, and the results were published earlier this month in PNAS.
A significant part of the study concerned developing a very efficient delivery system for Cas9 mRNA and gRNAs that specifically target hepatocytes. The new delivery system is based on so-called 306-O12B LNPs. These novel LNPs have a different lipid composition and are much more efficient than MC-3 LNPs, which are the FDA-approved gold standard for delivering oligonucleotides to the liver.
"

Our LNP platform developed here holds great potential for clinical translation

"

Min Qui
The new LNPs were assembled with Cas9 mRNA and a gRNA that targets the gene Angptl3, and subsequently injected into the bloodstream of experimental mice. This treatment resulted in frameshift mutations that effectively knocked out Angptl3 in 39% of alleles, as shown by next-generation sequencing of liver samples. As a result of the edits, a 57% and 29% reduction in LDL and triglycerides (TG), respectively, was observed. Serum levels of both lipids stayed low for at least 100 days following the treatment. Min Qiu, a co-first author of the study and a postdoctoral researcher at Tufts University, believes the results might eventually lead to an effective therapy for elevated cholesterol.
»Our LNP platform developed here holds great potential for clinical translation," Qiu said in a press release.
Angptl3 is a promising therapeutic target
Approximately 40% of the global population have elevated cholesterol levels that can form deposits on the artery walls, increasing the risk of heart attack and stroke. Cholesterol is a lipid that attaches to proteins, and it is in the form of LDL that elevated cholesterol is most critical to health. In addition to LDL, high TG levels also pose a health hazard.
Another interesting target for cholesterol-lowering therapies is the gene angiopoietin-like 3 (Angptl3) that regulates plasma lipoprotein levels. Approximately 0.5% of the population have a loss-of-function mutation in Angptl3, and this genetic variant is associated with decreased LDL levels and TG levels without any apparent clinical risks or complications.
»If we can replicate that condition by knocking out the Angptl3 gene in others, we have a good chance of having a safe and long term solution to high cholesterol,« said Qiaobing Xu in the press release. Xu is an associate professor of biomedical engineering at Tufts School of Engineering and corresponding author on the recent study.
ANGPTL3, Angptl3 and cholesterol
ANGPTL3 is the abbreviation of an protein called angiopoietin-like 3 that is encoded by the gene Angptl3. Angptl3 is predominantly expressed in hepatocytes of the liver.
ANGPTL3 is secreted from hepatocytes and executes a key regulatory role of lipoprotein metabolism in humans. It acts as a dual inhibitor of lipoprotein lipase and endothelial lipase, thereby increasing plasma triglyceride, and low- and high-density lipoprotein (LDL and HDL) cholesterol.
Previous attempts to target Angptl3 or its encoded protein have involved the use of the monoclonal antibody evinacumab that binds ANGPTL3. In 2020, a clinical trial showed the ability of this approach to reduce LDL by 47% and TG by 55%. An alternative approach involves vupanorsen, which is a modified antisense oligonucleotides that inhibits the expression of Angptl3 in hepatocytes. A clinical trial showed in 2020 that vupanorsen was associated with a 53% reduction in TG, but it had little, non-significant effect on LDL.
The novel LNPs have unique characteristics
The new 306-O12B LNPs contain specially formulated tail-branched bioreducible lipidoids. In addition, the fully saturated phospholipid DSPC used in MC-3 LNPs is substituted by DOPC with one degree of unsaturation in the carbon tail. These components are critical for certain unique characteristics of the LNPs. Firstly, DOPC contains a quaternary amine headgroup that has been shown to cause a strong proton sponge effect. LNPs first entry the cell in membrane-bound endosomes. The proton sponge effect then causes an influx of protons and water into the LNP-containing endosomes, so they burst and release their cargo of LNPs into the cell interior.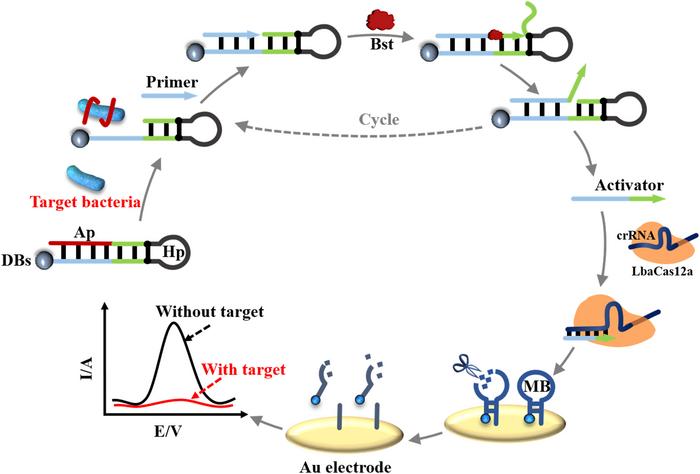 Secondly, the long lipid chains used in 306-O12B LNPs form disulfide bonds that result in a stable spherical structure when outside the cell. However, when the LNPs are released from the endosomes, the intracellular environment causes the disulfide bonds to break so the nanoparticles disassemble and the content - Cas9 mRNA and gRNA - is quickly and efficiently released.
Initial optimisation experiments showed that the 306-O12B LNPs could pack firefly luciferase (fLuc) mRNA with an encapsulation efficiency of 96%. After injection of LNPs intraperitoneally into mice, the researchers measured whole-body luciferase activity. The measurements showed that LNPs containing DOPC led to an approximately four-fold increase in luciferase activity compared to LNPs containing DSPC or another phospholipid, DOPE.
The team also analysed dissected organs from the mice, and these results showed that DOPC-containing LNPs almost exclusively gave rise to luminescence from the liver.


The new LNPs make up a significantly better CRISPR delivery system
Qui and his co-first author Zachary Glass, a graduate student at Xu's lab, then tested the ability of 306-O12B LNPs to function as a CRISPR delivery system. These experiments were performed in the Ai14 reporter mouse line where successful CRISPR-mediated excision of a LoxP-flanked stop codon will induce the expression of tdTomato. Subsequent examination of cells with red fluorescence will then indicate the cell types targeted by the LNP delivery system.
These experiments revealed that the 306-O12B LNP CRISPR delivery system specifically targeted the liver. Moreover, the tdTomato signal was mainly observed in the therapeutically relevant hepatocytes.
The next step was to design a gRNA that could introduce a 1- or 2nt (nucleotide) indel in Angptl3, thereby causing a frameshift mutation that would essentially knock out the gene. Cas9 mRNA and the selected sgAngptl3 were packaged at a ratio of 1:1.2 and loaded into LNPs at a weight ratio of 1:7.5. Mice were then injected with loaded LNPs corresponding to a total dose of RNA of 3.0 mg/kg, and the animals were analysed seven days later. To compare the new 306-O12B LNPs with the FDA-approved gold standard, similar experiments were carried out with MC-3 LNPs containing the same RNA components.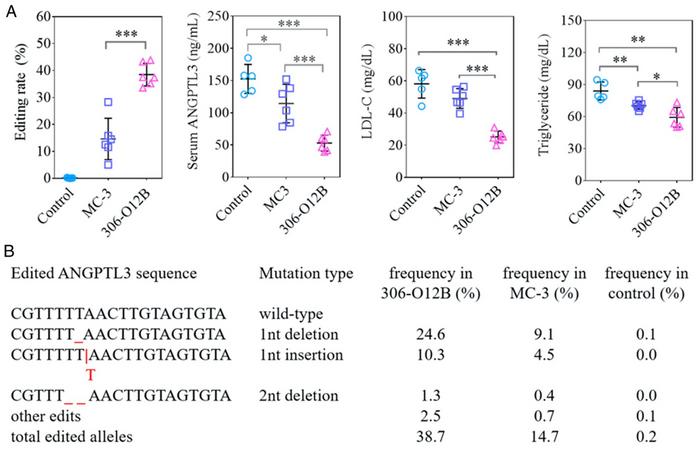 These experiments showed that 306-O12B LNPs performed significantly better than MC-3 LNPs as a CRISPR delivery system to the liver. The former resulted in a median editing rate of 38.5%, whereas the latter only reached 14.7%. Both delivery systems predominantly resulted in one specific 1nt deletion and, to a lesser extent, one particular 1nt insertion while other edits occurred at much lower frequencies.
Editing caused serum ANGPTL3 protein levels to drop by 65.2% in the 306-O12B LNP treatment group, which translated to a reduction of serum LDL and TG of 56.8% and 29.4%, respectively. These effects were significantly greater than in the MC-3 LNP treatment group, where reductions in ANGPTL3 protein, LDL-C, and TG levels were only 25.0%, 15.7% and 16.3%, respectively.
Editing is safe and has durable effect on LDL and TG levels
To assess the long-term effects of Angptl3 editing on blood lipid levels, the research team analysed animals treated with three different RNA loads after 100 days. It turned out that the treatment's long term effects on both editing rate, ANGPTL3 protein, LDL and TG were dose-dependent. At this time point, all of these parameters were still significantly altered at the P<0.001 level (except TG that was only significant at the P<0.01 level) in comparison to baseline when using the highest dose of 3 mg/kg total RNA. Even the lowest 1 mg/kg dose substantially altered all parameters relative to baseline after 100 days but to a statistically reduced significance.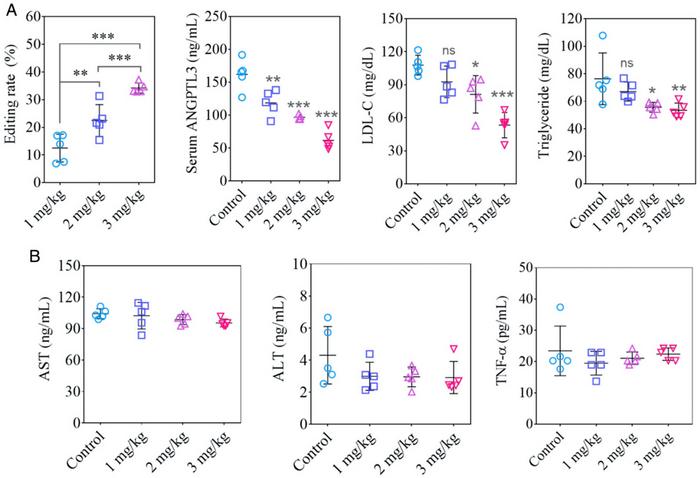 These results demonstrate a single CRISPR treatment's ability to generate a therapeutically relevant effect over a long time scale that is perhaps only limited by the slow turnover of liver cells. Remarkably, the editing rate after 100 days correlated linearly to total RNA dosage, potentially indicating that varying the total RNA dose can titrate the therapeutic effect.
Furthermore, the researchers assessed serum levels of three liver function markers 100 days post-treatment, namely aspartate aminotransferase (AST), alanine aminotransferase (ALT) and the proinflammatory cytokine tumour necrosis factor-alpha (TNF-alpha). No significant deviations from baseline were observed, indicating no evidence of long-term systemic toxicity.
"

We envision that with this LNP platform in hand, we could now make CRISPR a practical and safe approach to treat a broad spectrum of liver diseases or disorders

"

Zachary Glass
All in all, the study indicates that the novel 306-O12B LNP-based CRISPR delivery system is both efficient, safe, durable, dosage-dependent and specific for genome editing of Angptl3 in the liver and for knockdown of serum ANGPTL3. Further studies must establish if other conditions than elevated cholesterol can be treated successfully by the new delivery system. But Glass is optimistic. In the press release, he concludes:
»We envision that with this LNP platform in hand, we could now make CRISPR a practical and safe approach to treat a broad spectrum of liver diseases or disorders.«

Link to the original article in PNAS:
https://doi.org/10.1073/pnas.2020401118
Tags
ArticleNewsDeliveryIn vivoNon-viralLipid-based nanoparticleOff-targetCRISPR-CasCas9