CMN Webinar Catch Up: CRISPR Delivery Systems
By:
Karen O'Hanlon Cohrt - Jun. 9, 2021
Our four invited speakers from industry and academia presented diverse and exciting delivery strategies, including phage-based delivery of CRISPR reagents for antibacterial therapies, non-viral delivery methods, nanomaterials for mRNA therapeutics and novel lipid nanoparticles (LNP) with demonstrated in vivo effect.
If you misssed the live webinar, you can access the on-demand version by following this link.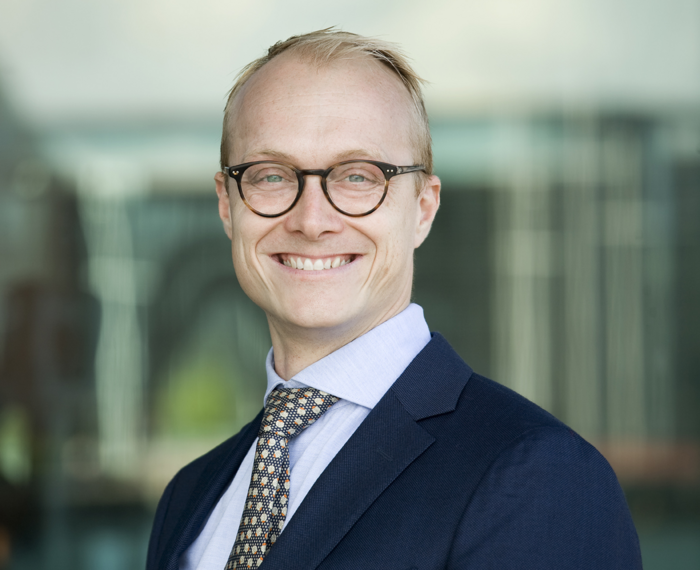 Eric van der Helm - CRISPR-based medicines for the microbiome (SNIPR BIOME)
Copenhagen-based SNIPR Biome is developing new CRISPR-based medicines for difficult-to-treat bacterial infections as well as complex diseases that are impacted by the microbiome. The company has developed new ways to deliver its CRISPR reagents as CRISPR-guided vectors (CGVs) into target bacterial cells. CGVs are specifically delivered to target bacterial cells via engineered bacteriophages or through bacterial conjugation.
Once inside cells, CGVs assemble into Cas-RNA complexes to specifically cut target bacterial DNA and cause cell death.
During his presentation, Eric van der Helm told us about SNIPR's first development candidate, SNIPR001, which is being developed as an oral medication that contains four E. coli-targeting phages. The lead indication for SNIPR001 is prophylactic treatment of bloodstream E. coli infection in blood cancer patients at risk of febrile neutropenia. SNIPR001 has demonstrated efficacy in animal disease models, and the company aims to begin clinical testing next year pending investigational new drug (IND) clearance.
We also heard from Eric about how SNIPR's technology can be used to deliver genes encoding therapeutic proteins or peptides to the specific species within the microbiome, enabling in situ therapeutic production.
In a previous interview with SNIPR BIOME's CEO Christian Grøndahl, we heard about how SNIPR finds target genes and designs CRISPR arrays to target them.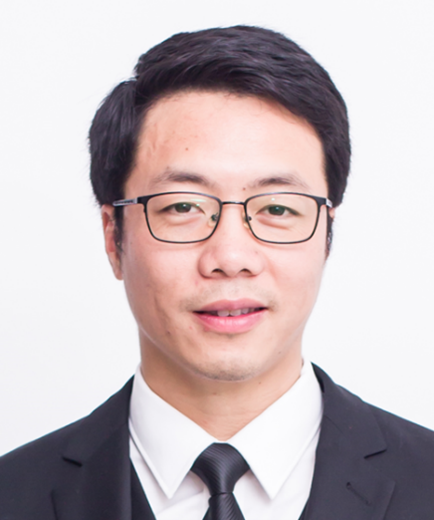 Yuan Ping - non-viral delivery vectors for CRISPR reagents
Yuan Ping is a principle investigator at the College of Pharmaceutical Sciences, Zhejiang University in China (since 2017) and his primary research interests focus on biomaterials for the delivery of biomacromolecules for therapeutic genome editing.
During his presentation, Yuan gave an excellent and rich overview of non-viral delivery vectors for the controlled delivery of genome-editing reagents. Using a case study format, he took us through seven different non-viral strategies for CRISPR delivery, including gold nanorods as well as polymers that enhance cellular delivery, e.g., dendrimers (highly branched macromolecules on the nanometer scale) for cytosolic delivery, and supramolecular polymers for enhanced ribonucleoprotein (RNP) delivery. For each case presented, Yuan discussed pros and cons and special considerations for therapeutic use.
We also heard about microneedle-assisted genome editing that has demonstrated therapeutic effect in animal models of psoriasis and atopic dermatitis. Here, a fully-dissolvable patch of microneedles is loaded up with CRISPR-Cas RNPs which targeted an inflammatory mediator encoded by the nucleus. This, together with standard steroid therapy, has the potential to improve treatment options for the large numbers of people living with inflammatory skin conditions worldwide, and the approach also highlights the untapped potential of transdermal gene therapies for other conditions.
You can read more about Yuan's recently published work on microneedle-based transdermal delivery in our recent interview.
CMN Webinars
The CMN Webinars are hosted and organised by CRISPR Medicine News and will give you the latest updates from the CRISPR Medicine field. In collaboration with our growing global CRISPR Medicine community, we will select relevant topics and invite the speakers from the field.
Sign up to the CMN newsletter for announcements about upcoming webinars, and watch past webinars on-demand here.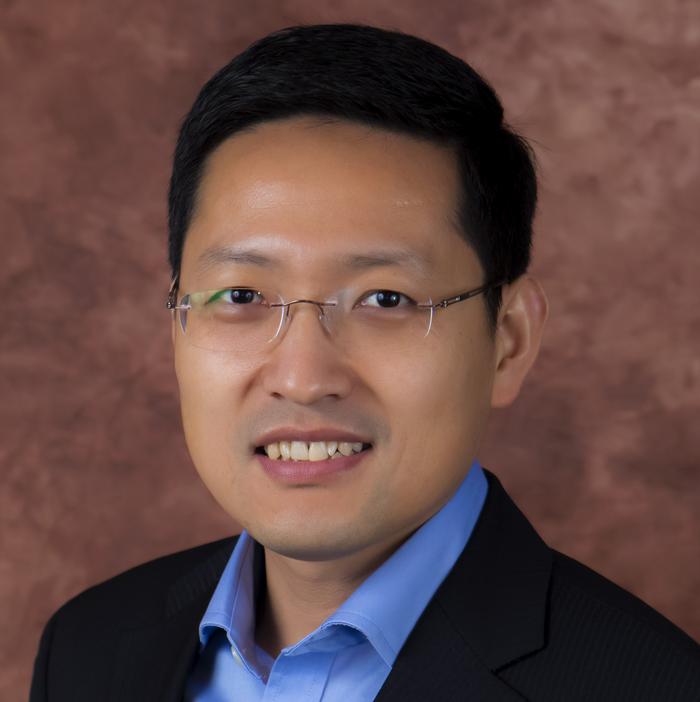 Yizhou Dong - nanomaterials for mRNA therapeutics and genome editing
Yizhou Dong's research group focuses on the design and development of biotechnology platforms for the treatment of genetic disorders, infectious diseases, and cancers.
In his presentation, Yizhou described very well the delivery challenge for mRNA therapeutics, which also applies to CRISPR reagents delivered as mRNA. He explains how the group uses orthogonal experimental design to identify optimal LLN formulations using a luciferase reporter gene as a marker of successful delivery.
The Dong lab has identified series of LLNs that could effectively deliver therapeutically relevant mRNAs in vivo in mice, and they have developed further derivatives that can be chemically tuned for organ specificity and biodegradability once the desired level of gene editing has been realised. A number of these new, so-called functionalised LLNs are in further development for therapeutic CRISPR and base editing.
We interviewed Yizhou Dong shortly after his group's work on functionalised LLNs was published last year.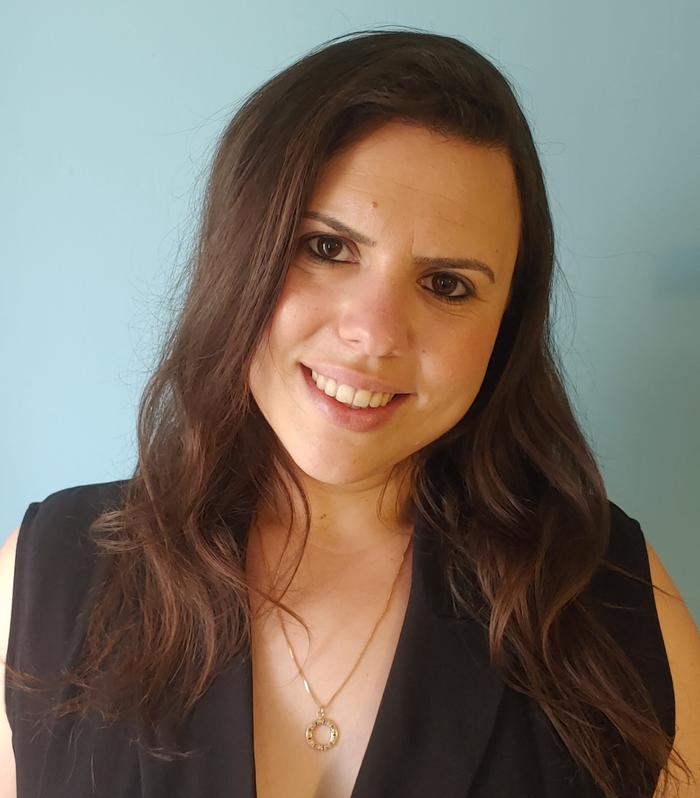 Anna Gutkin - novel lipid nanoparticle CRISPR delivery system for cancer
Anna Gutkin recently completed her PhD in Dan Peer's precision nanomedicine laboratory at Tel Aviv University. Her research focused on developing a new lipid nanoparticle delivery system that could overcome the challenge of ensuring efficient and specific delivery of both Cas9 mRNA and sgRNA in a single vehicle.
The group developed a series of CRISPR-containing LNPs (cLNPs) that achieved 70% target gene editing in vivo concomitant with increased survival in mouse models of brain and ovarian cancers.
This work attracted much attention when published last year, and we interviewed Anna Gutkin shortly after the publication came out.
During Anna's presentation, she described the rationale for developing the new cLNPs and the various challenges and considerations the group faced along the way.
For the brain cancer experiments, cLNPs targeting the Polo Like Kinase 1 (PLK1), a kinase required for mitosis, were injected directly close to the tumour site and the group observed a 30 % increase in survival after a single injection. However, for the ovarian cancer model, system administation of PLK1-targeting cLNPs had little to no affect because the dispersed nature of metastatic ovarian tumours throughout the peritoneal cavity requires a more targeted approach. The group elegantly overcome this obstacle by coupling antibodies to the cLNPs that would direct the cLNPs to metastatic cells through recognition of the epidermal growth factor receptor (EGFR) which is highly expressed on ovarian cancer cells.
The CRISPR Delivery Systems On-demand Webinar is Available Now - Follow this link
Tags
ArticleCMN WebinarsDeliveryin vivoIn vivoNon-viralViralCancerInfectious diseaseSolid TumoursBacterial InfectionCancerCRISPR-Cas