Jimi Olaghere Opens Up About His Sickle Cell Disease and CRISPR Trial
By:
Karen O'Hanlon Cohrt - May. 11, 2022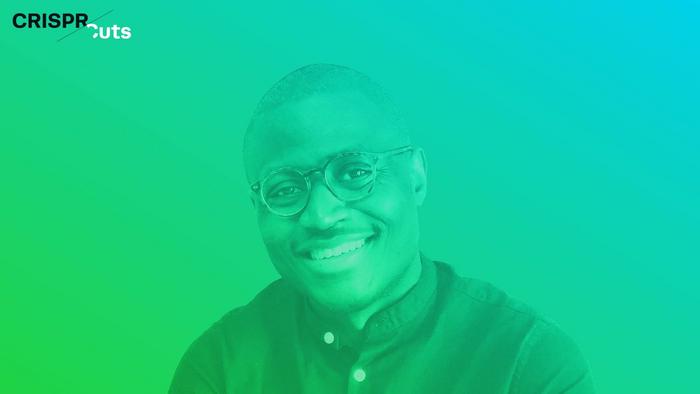 Sickle cell disease (SCD) is a group of diseases caused by faulty haemoglobin. Haemoglobin is an iron-containing protein found in red blood cells that is critical in transferring oxygen from the lungs via the blood to the body's organs and tissues.
A genetic disease with limited treatment options
SCD results from a single-point mutation in the haemoglobin subunit beta (HBB) gene and is associated with a range of symptoms and life-limiting complications. The mutated haemoglobin proteins result in sickle-shaped red blood cells. The sickled cells die earlier than healthy cells, leading to lowered blood cell counts. Sickled cells also contain sticky cell membranes, which may cause blood vessels to clog leading to lowered blood and oxygen flow, culminating in a painful complication known as vaso-occlusive crises and in some cases stroke.
Daily treatment for SCD patients is limited to symptom control, dietary intervention and pain management. While a bone marrow transplant from a healthy matched donor has traditionally been the only (albeit slight) hope of a cure for SCD, gene-editing technologies such as CRISPR-Cas and base editing unleash the possibility to cure a patient using their own cells.
Life with sickle cell disease and hopes for a cure
In this CRISPR Cuts podcast from Synthego, SCD patient Jimi Olaghere opens up about what life is like with sickle cell disease, and his participation in the ongoing CLIMB-121 clinical trial for the experimental CRISPR therapy CTX001, which is being developed by Vertex Pharmaceuticals and CRISPR Therapeutics.
Gene-editing trials for sickle cell disease
There are currently seven clinical-stage candidates in development for SCD, five of which aim to restore foetal haemoglobin (HbF) expression through gene editing of patient-derived cells, while the other two aim to tackle the root of disease by directly repairing the underlying disease mutation.
HbF is highly expressed and critical during foetal development, but then rapidly suppressed early in life. Extensive research on the molecular mechanisms of SCD and a related group of diseases known as the thalassemias revealed that the B-cell lymphoma/leukaemia 11A gene, BCL11A, is a negative regulator of HbF expression, and that its disruption could restore HbF expression and reverse SCD in mice by compensating for the lack of functional adult haemoglobin. Since the discovery of this so-called haemoglobin switch, reactivation of HbF expression has emerged as a dominating therapeutic strategy for SCD (as well as beta-thalassemia).
To get more of the CRISPR Medicine News delivered to your inbox, sign up to the free weekly CMN Newsletter here.
Tags
ArticleNewsPodcastClinical News UpdatesSickle Cell Disease, SCDCRISPR Therapeutics AGVertex Pharmaceuticals, Inc.